HIGH TOLERANCE TOOLING MANUFACTURED TO THE REQUIREMENTS OF YOUR AEROSPACE, AUTOMOTIVE, MARINE, MEDICAL, AND SPACE INDUSTRY NEEDS
While tool types can be unique to an industry and the end application may differ, we find our customers all expect the same thing – cost competitiveness, on-time delivery, and quality. At Woodland Trade, these requirements are in our DNA and are built into the tooling we provide to our customers. Whether it's a design and build or a build to print tool, we always have the end user in mind. This focus guides our tool design and often results in cost down recommendations for build to print tools. As your tooling partner, our goal is to deliver tooling that does more than fabricate parts – we provide tooling solutions.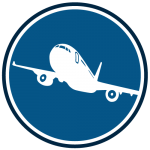 AEROSPACE
TOOLING SOLUTIONS DESIGNED AND MANUFACTURED TO MEET YOUR BUILD RATE, COSTS AND LONGEVITY REQUIREMENTS
The aerospace industry seeks out Woodland Trade for its prototype, production and rate tooling needs. Whether you have a build to print a requirement or are looking for a novel tool design solution utilizing the latest leading-edge manufacturing technologies, Woodland Trade will help you meet your cost, quality and delivery targets.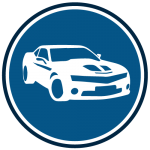 AUTOMOTIVE
WHERE SPEED TO MARKET AND INNOVATION RULES
In an environment where innovation and speed to market are most prized, you need a partner capable of exceeding your expectations. Woodland Trade specializes in rapid prototyping via additive manufacturing, CNC milling and composite fabrication. We stand ready to support your immediate and emergent needs.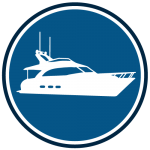 MARINE
HELPING YOU DELIVER UNFORGETTABLE CUSTOMER EXPERIENCES
Tooling is the backbone of boat and yacht manufacturing. We will help you balance tool design, costs, build rate and manufacturing techniques to achieve your goals and expectations.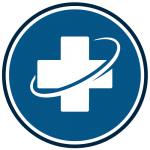 MEDICAL
RAPID PROTOTYPING & PRODUCTION TOOLING SPEEDS IDEAS FROM CONCEPT TO REALITY
The medical industry is constantly evolving, and you need a partner capable of supporting your rapid prototyping and production needs. Woodland Trade utilizes its additive manufacturing capabilities and materials to allow you to go from concept to reality in hours not weeks.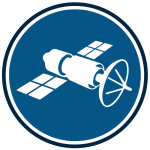 SPACE
HIGH TOLERANCE TOOLING MANUFACTURED TO YOUR REQUIREMENTS
The space marketplace reaches beyond the ordinary and stretches man and machine to the limit – and Woodland Trade is here for you. Whether you need a layup mold, trim tool, 3D printed prototype or guidance on how to tool up for an application, we can help.